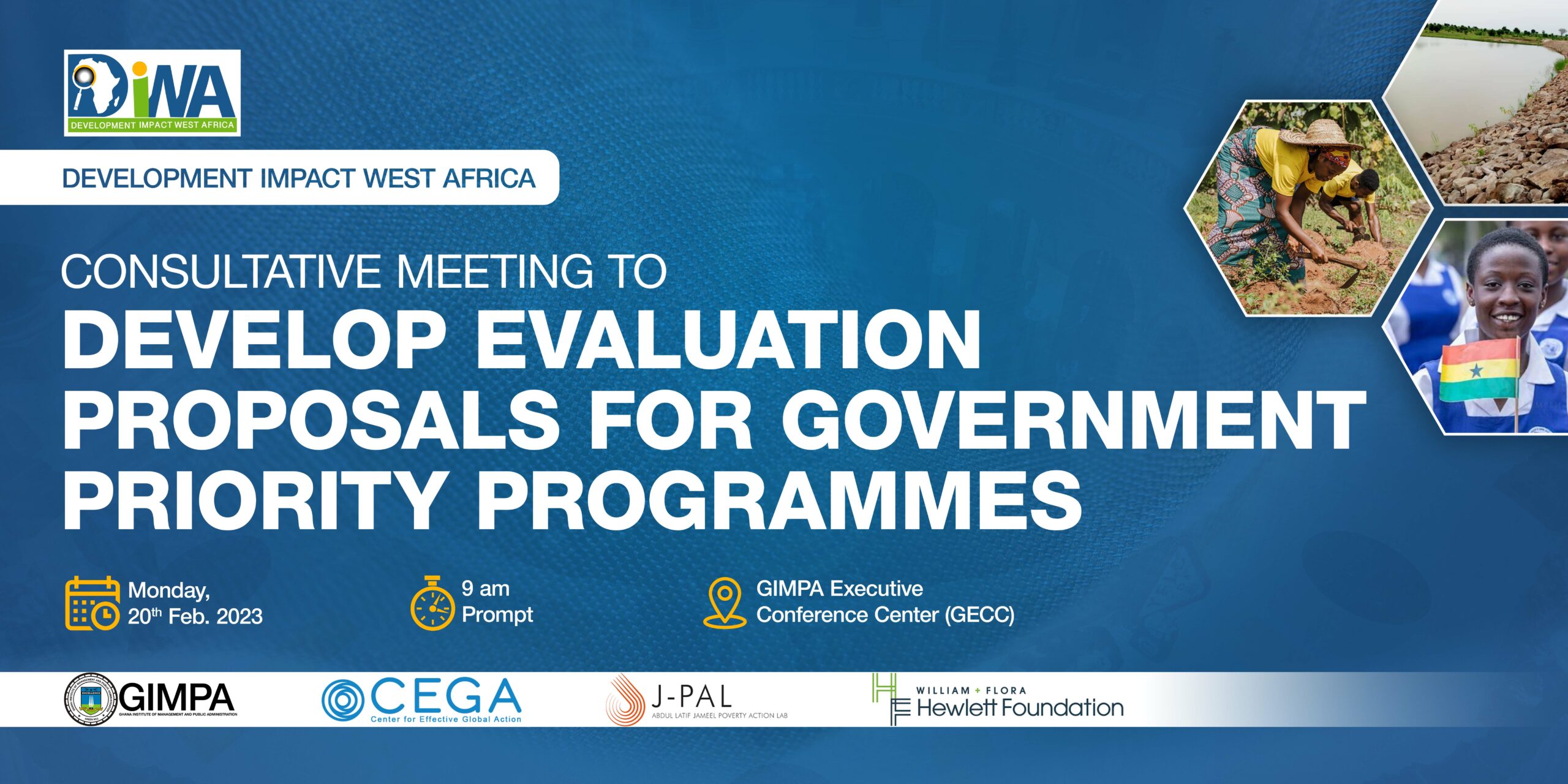 DIWA holds a consultative meeting to develop evaluation proposals for government priority programmes. It is a collaborative session with stakeholders to discuss and determine the most effective ways to evaluate the progress and impact of government programmes. The meeting involves bringing together experts and stakeholders, including program staff, government officials, evaluators, and potential beneficiaries.
The primary objective of the meeting is to develop proposals for evaluations that will provide meaningful insights into the programme's effectiveness, efficiency, and impact. Participants will discuss and share ideas to generate proposals that can be used to identify strengths and weaknesses of the programme and areas for improvement.
The meeting will be divided into different sessions, each focused on a particular aspect of the evaluation proposals, such as the data collection methods, data analysis techniques, or the overall evaluation framework. During each session, participants will provide input, share their expertise, and debate the advantages and disadvantages of different options, with the ultimate goal of agreeing on the most suitable proposal.
The meeting will conclude with a summary of the evaluation proposals, outlining the key points discussed and the primary outcomes of the meeting. The proposals will then be used to develop a comprehensive evaluation plan that will guide the evaluation of the program, including the scope of the evaluation, data collection methods, and analysis techniques.
The consultative meeting is critical in ensuring that the programme's progress and impact are measured effectively, enabling policymakers to make informed decisions on improving and enhancing the programme.