Engagement with Policymakers
Before the transformative training and matchmaking workshop, the crucial groundwork was laid through constructive engagements with policymakers and vital stakeholders.
Strategic Meeting with NDPC
A pivotal meeting on December 2, 2022, marked the start of a strong partnership with the National Development Planning Commission (NDPC). Their keen support for DIWA was evident, driven by the need for rigorous evaluations in Ghana's economic landscape. The meeting spotlighted developmental gaps, sparking cross-sector collaboration ideas and addressing tomato wastage due to processing issues. The NDPC encounter charted a roadmap, setting the stage for aligned evaluation efforts and informed policy decisions.
A vital outcome of the NDPC dialogue was a consultative gathering with directors and chief directors of diverse government sectors. On February 20, 2023, this collaborative endeavour at GIMPA unveiled the contours of DIWA's second phase. Participants embarked on a journey to identify interventions necessitating evaluation, aligning government priorities with actionable research and policy shaping.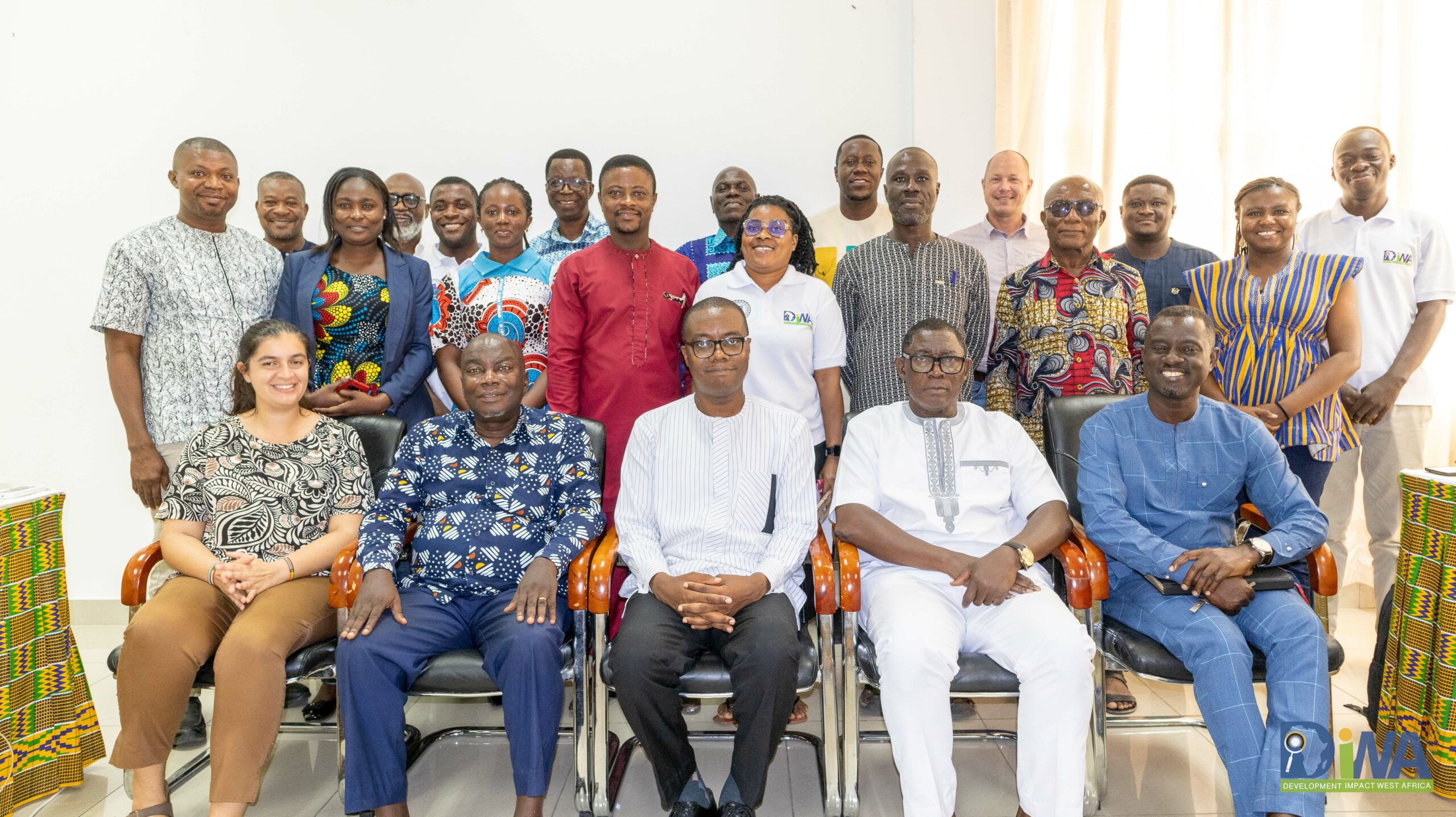 The pursuit of meaningful dialogue continued through dedicated follow-up meetings with directors of key ministries. By nurturing alignment and clarity, these engagements harnessed the collective effort toward evaluating government interventions. Health, Education, Gender, Children and Social Protection, Roads and Highways, Energy, Agriculture, Employment, and Environment Science and Technology became focal points of deliberation.
As DIWA strengthens ties with policymakers, a symphony of collaboration resonates, shaping evidence-informed decisions and propelling impactful change across West Africa. Stay tuned as we nurture these transformative partnerships, bridging policy, research, and impactful action.