Strategic Planning Workshop
As we transition from one phase of the project to the other, the core team harnessed the invaluable insights garnered from the past to inform the future. Reflection on the ebbs and flows of the past illuminated our path into the realization of the  DIWA dream. This introspective journey culminated in a dynamic 2-day strategic planning session at the University of California, Berkeley, on October 12 and 13, 2022.
Guided by Sarah Jane Staats, a communication and policy strategist based in the United State, the sessions were held as part of the process to develop a plan that will lead us into identifying the clear task we must accomplish in the next five years. Drawing on the experiences of our inaugural phase, the workshop ventured into West African evidence-informed policy realms, project management, strategic growth, and impactful partnerships.
Lively in-person discussions ignited the exploration of expansion opportunities across West African nations. The establishment of a database housing the expertise of West African impact evaluation scholars emerged as a powerful new frontier to explore. This will seamlessly link policymakers with sector-specific evaluators, further strengthening DIWA's mission to bridge policy and research.
The outcome was a concise strategy document, outlining tactical trajectories and immediate steps for growth. The workshop catalysed more than strategic insight; it fortified the unity of our team, equipping us to propel the project's implementation with vigour.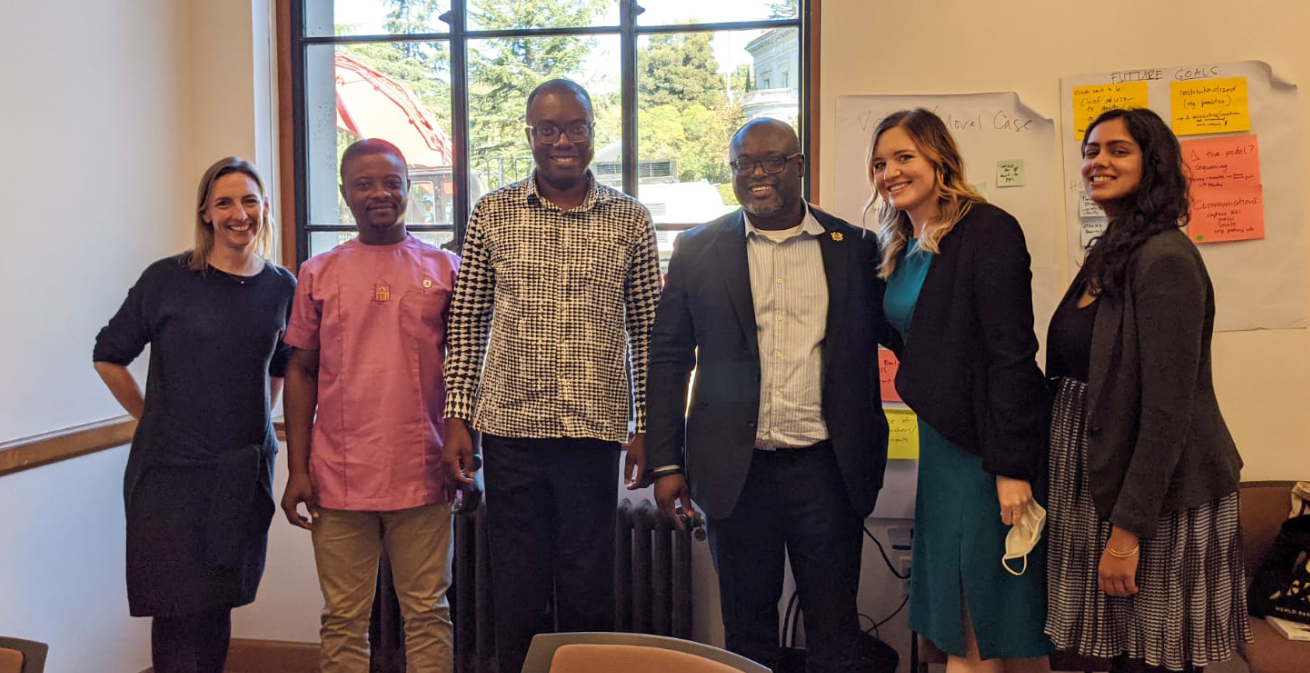 This transformative journey extended to discussions with the Hewlett Foundation, aligning our strategies with their long-term vision. Insights flowed into potential funding sources, alongside strategic outreach to West African institutions sharing a common cause. These collaborations will further amplify DIWA's impact across the sub-region.
With each step we take, we build bridges, strengthen partnerships, and elevate the use of evidence in shaping West Africa's future. Stay connected for updates on our transformative initiatives and partnerships.